by KellyAnn Bonnell
It's great when we have dedicated space. We're able to arrange a room to foster the kinds of learning environments we want for our kids. Not every kind of educator has this luxury. If you're an educator with dedicated space consider yourself lucky. For the rest of you, many times our learning spaces are large cavernous spaces such as multipurpose rooms, conference rooms or gymnasiums. There are several challenges to this kind of space from noise levels to multiple activities in the same space.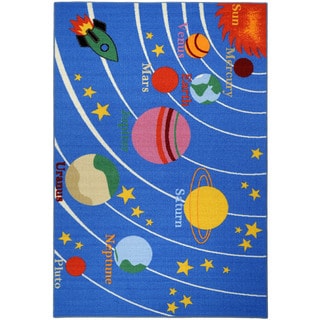 The first step when assigned these spaces is to dampen the sound. This is best done with soft objects. Area rugs, bean bag chairs, pop up tents, and foam floor squares are all great options that set up and take down quickly,store easily and absorb sound. There are additional benefits to using soft items in your large spaces as well.
First, setting up the temporary space on a daily basis is an excellent transition activity. As we all know, transitions can make or break a program. Youth quickly learn that upon arrival where they stow their personal items and what their responsibilities are in building their community. Even more importantly (yes there is something more important than transitions), this gives youth an opportunity to feel as if they matter. They are each a piece of the puzzle of set up and only when all the pieces are in place is the puzzle complete.
Additionally, these items allow you to delineate activity spaces. No longer are you dealing with one big space with only whatever tables the host site is able to scrape together. Perhaps the area rug is graced with a basket of books and puzzles and becomes your reading area. Maybe the beanbag becomes a space where students use personal tablets. The pop up tents allow you to contain manipulative such as lego or erection sets. Finally, you're able to call groups of children to the foam area of the floor for games and activities. You've created a well organized space using materials that dampen space and that your youth build and deconstruct on a daily basis.